Beginner's Guide to Hunting Free Download | Boyds Hardwood Gunstocks

Get Your Free Copy
of the Guide Now!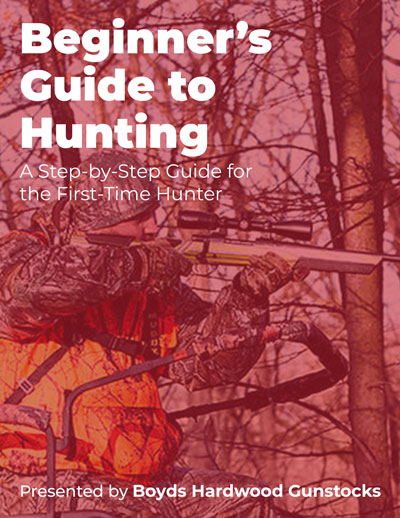 Hunting is a popular outdoor activity, with millions of new sportsmen joining its ranks every year. Many aspiring hunters sometimes find it difficult to break into the pastime, especially if there's no one to point them in the right direction.
Everyone on the Boyds team believes in giving new hunters a fair shot. With that in mind, we crafted the following compilation of tips and advice for novice outdoorsmen or those otherwise new to the sport. If you're new to hunting and want to quickly uncover all that you need to know to get started, then download this step-by-step guide today.
Download Your Free Guide Now
Complete the form to get your free copy of the Beginner's Guide to Hunting.
*We will not spam your email address
© 2018 Boyds Gunstocks, Inc. 25376 403rd Ave. Mitchell, SD 57301